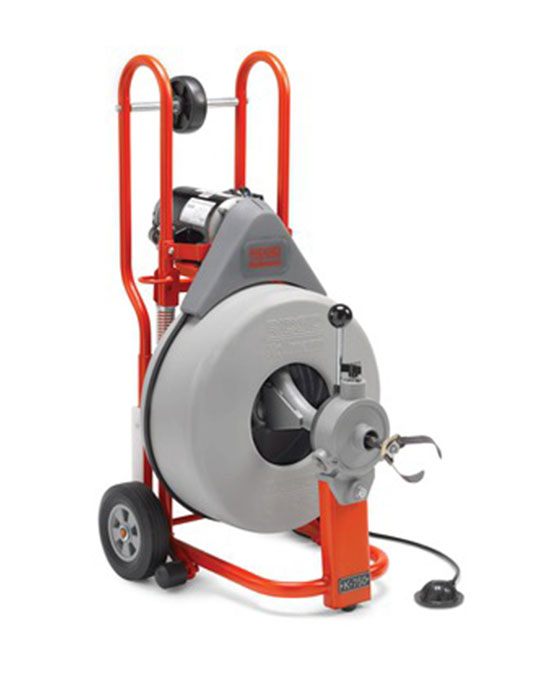 September 3, 2015 6:30 am
Leave your thoughts
Powerful, self-contained machine ideal for lateral lines. Easy to transport, minimal set-up – attach a tool and go.
Autofeed advances, retrieves cable with a push of a lever, up to 20′ (6 m) per minute.
Versatile AUTOFEED® control adjusts for either 5⁄8″ (16 mm) or 3⁄4″ (20 mm) cable with a twist of a screwdriver.
Cable spins at 200 RPM.
Tough, corrosion-resistant cable drum withstands harsh treatment and abuse. It will not dent or corrode and cleans easily.
Drum holds 100′ (30,5 m) of 3⁄4″ (20 mm) or 125′ (35 m) of 5⁄8″ (16 mm) cable and is designed for quick, easy removal.
Well-balanced design gives machine a lightweight "feel." Transport wheels ease loading into service truck/van.
Equipped with 550W induction motor.
Approved by CSA to CSA and UL Standards (115V only)
Includes RIDGID PVC drain cleaning gloves and operators manual
Categorised in:
This post was written by admin