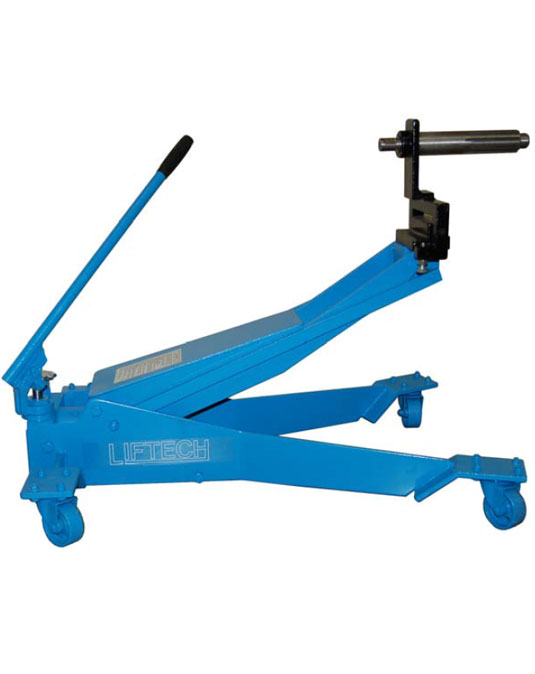 September 3, 2015 4:42 am
Leave your thoughts
Specifically designed to lift in and out clutches & flywheels without the physical danger of carrying out the job without mechanical assistance. Travel the jack to the job in the closed position and only raise the hydraulics when the jack is positioned to fit the clutch. Locate the shaft into the spigot bearing and align and bolt the clutch.
Special T bracket for R&R of all size flywheels.
R&R of a clutch kits is made easy by the inclusion of 3 special input shafts in the most popular sizes of 1 3/4″ and 2″ diameter 10 splines and 2″ diameter 14 spline to suit 2250ft/lb road ranger gearbox, fitted to Mack, Western Star, Kenworth & Sterling vehicles
Hydraulically operated
3600 rotation handle and easy pump stroke.
Loading of the jack is made simple by laying the input shaft back to vertical.
Categorised in:
This post was written by admin